CHRISTMAS LIGHTS FESTIVAL 2014
WHAT A CROWD......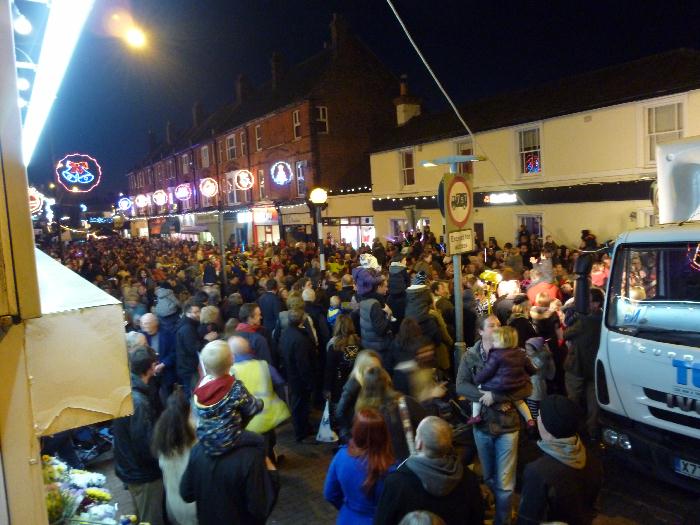 Before the magic day, a lot of hard work by our volunteers,
Below the cherrypicker, and the tree gets decorated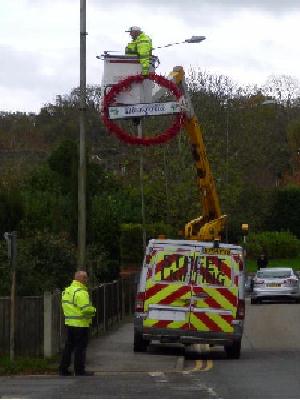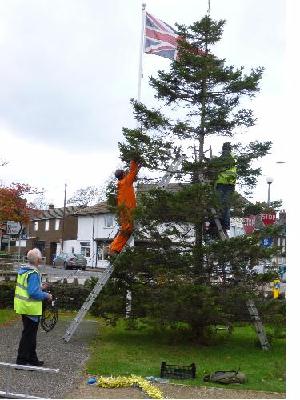 The crowd gathers....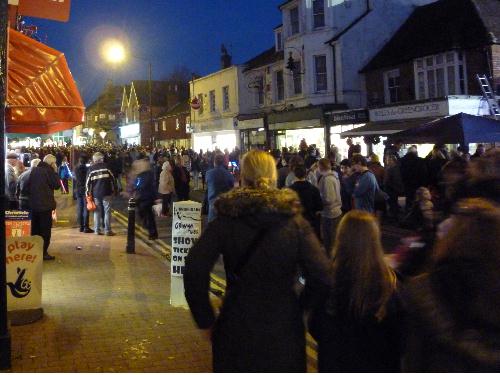 Phil stands by with the master switch, and the Tree itself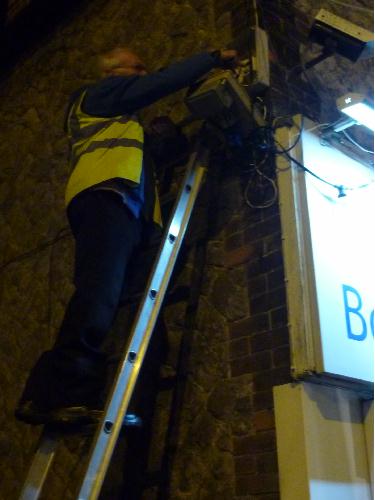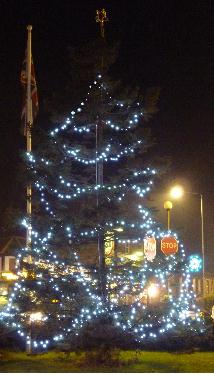 Taylor and .. sell soup to Nick Taylor, all proceeds to the Lights, thanks Nisa !!
West side decorations...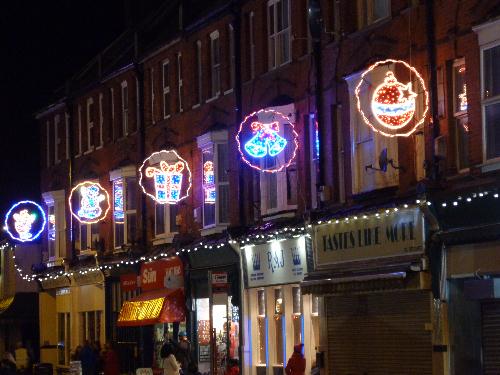 The fairground roundabout, Hall of Mirrors, and Trampolines...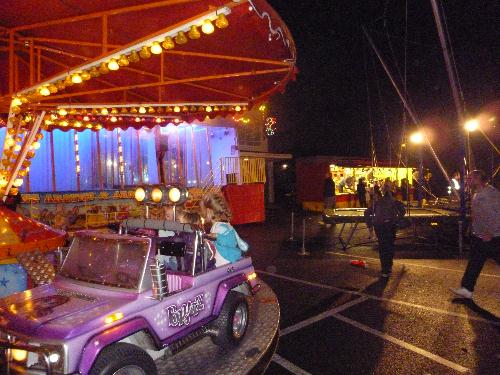 SMOKING .... The Liberty Barbecue...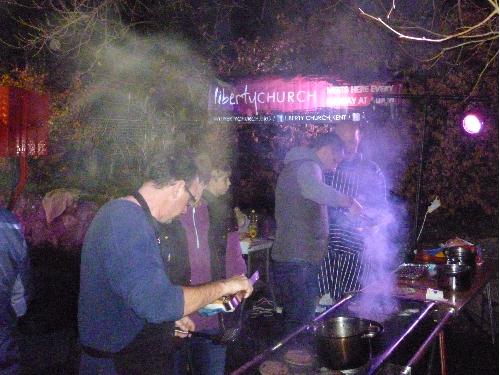 A different view...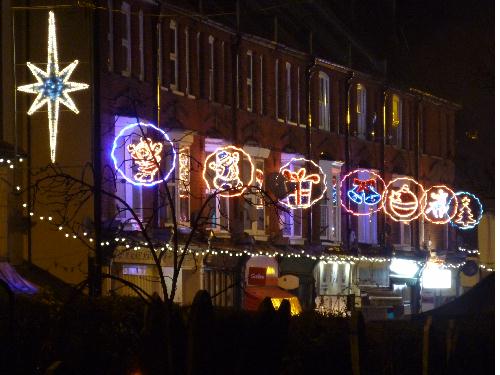 Tim and Easy take a break